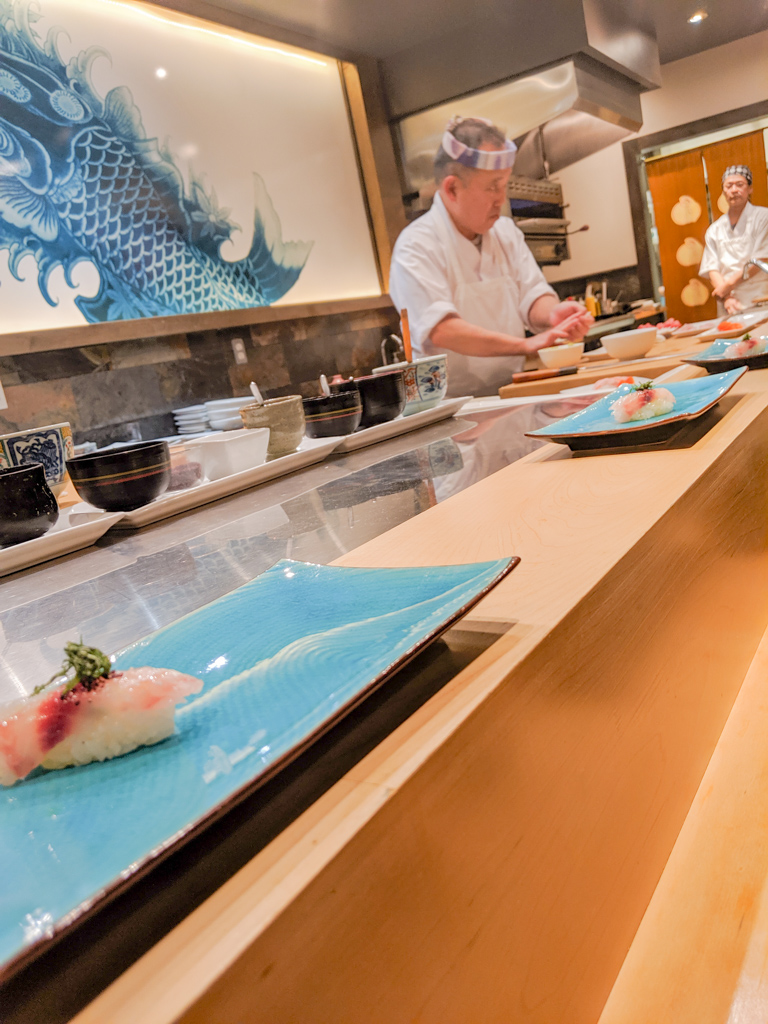 Role: Film & Video Editing, Photography
Tools: Premiere Pro, After Effects, Google Pixel 3.
Known for their authentic Japanese cuisine, Sushi Kaji is famous for serving fresh ingredients directly imported from Japan and fish caught the day of before being prepared for dinner. Guests are seated by the bar as they watch the chef prepare their meal, often referred to as Omakase – "I leave it to you" where the chef is given creative freedom in preparing your meal and creating a memorable dining experience.
I had the pleasure of eating at Sushi Kaji and was entertained by chef and owner Mitsuhiro Kaji who has been making sushi since he was 13. Although I am no food blogger, I could not let this beautiful representation of Japanese cuisine go undocumented and filmed my experience with my smartphone.
Japanese Cuisine Restaurant
Despite using my phone to film, this project challenged me in being creative and resourceful using the footage I had and displaying it in a tasteful manner (pun intended).